Why the NCC
Supports the Use of X-Rays
The NCC supports the right of chiropractic physicians to use their professional judgment and expertise to determine what is best for each patient and to practice any techniques, including the taking and reading of x-rays, which fall within the scope of practice in the state of Nevada.
Dr. Stephanie Youngblood, current NCC board president, says, "I support the use of x-rays by chiropractors for patient protection. I had a patient with cancer, and by x-ray, I learned that it had metastasized to her neck. An adjustment would have hurt her. The more information I have, the better I can care for my patients."
Dr. Bobby Moore, past NCC board president, says, "Techniques, such as CBP, require progress x-rays to verify whether the patient's treatment is working and/or if adjustments need to be made. Once we caught a patient's cancer that had returned by detecting, by x-ray, ivory white vertebrae sign. Another time a young girl had an incredibly severe scoliosis that was undetectable just by looking at her. These two patients had very mild to no pain, but both had emergency surgeries. Chiropractic physicians must not let insurance companies dictate chiropractors' methodology for treatment."
NCC Mission Statement
The NCC is a cooperative, inclusive advocacy initiative for Chiropractic as a principled, drug-free profession with the primary objective of restoring and promoting optimum health through correction of subluxations, as well as the promotion of Chiropractic to its members and the general public (including governmental representatives.)
The NCC is committed to the use of innovative, collaborative and transparent communication tools and techniques to maximize the inclusion, engagement, and unified education of all of the members of the groups it serves.
The NCC is an active and engaged service organization that provides resources for professional development, educated health care choices, and community wellness; and is committed, above all else, to the preservation of the integrity of the practice of Chiropractic in the great state of Nevada.

NCC Board of Directors
PRESIDENT
Ted Sim, D.C.
ChiropracticTED
8560 S Eastern Ave #150
Las Vegas, NV 89123
702-277-1371
At the age of 12, Teddy's pediatrician suggested surgery for his scoliosis, Teddy's parents wanted another opinion. By the recommendation of a physical therapist, Teddy ended up in the care of a chiropractor. The chiropractor said surgery was not necessary and underwent conservative treatment with both the chiropractor and physical therapist. Teddy's pain decreased tremendously and ever since then, it was Teddy's dream and goal to be a chiropractor. Today, Dr. Teddy Sim is a chiropractor and the owner of ChiropracTED, LLC and his scoliosis is completely stable with no need for surgery.
Dr. Teddy Sim's mission is to provide exceptional service for all patients, and inspire those who seek natural and holistic health care. He believes in the chiropractic principle that recognizes that a healthy aligned spine enhances the inborn healing potential of the body's potential.
Dr. Teddy Sim received his Bachelors in Kinesological Sciences at the University of Nevada, Las Vegas in 2006. He earned an additional Bachelors in Human Biology and a Doctorate of Chiropractic in 2010 at the University of Western States, in Portland, Oregon. Dr. Teddy Sim has been practicing and serving the Las Vegas community for almost 10 years.
When Dr. Ted is not in the office, you can catch him teaching Zumba Fitness or cardio kickboxing at Lifetime Athletic or 24 Hour Fitness. Dr. Teddy Sim is also very active with his church and enjoys spending time with his family, friends and Foxy his pet dog.
---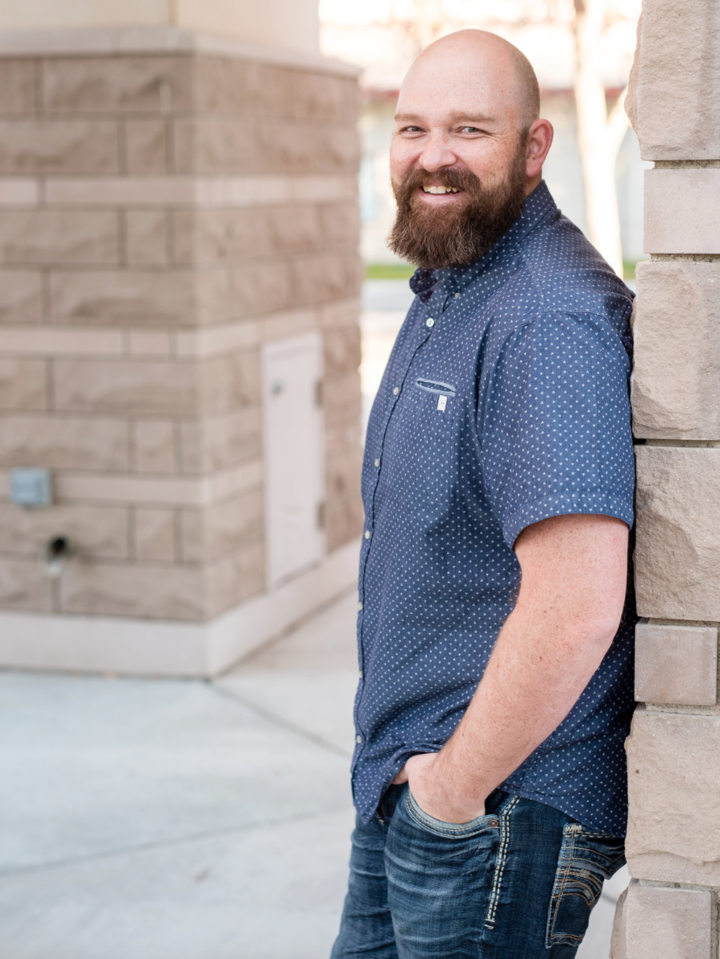 VICE PRESIDENT
Josh Byers, D.C.
Ignite Life Chiropractic
780 W. Silver Street Suite 112
Elko, NV 89801
(775) 375-5401
outreach@ignitelifechiro.com
Dr. Byers was raised in Elko and attended Elko High School. After high school he went on to serve in the United States Air Force for 7 years. During his time in the Air Force he found his love of Chiropractic. Dr Byers began seeing a Chiropractor for his plantar fasciitis, with regular care he developed a new appreciation for the field.
After fulfilling his term in the Air Force he attended Palmer College of Chiropractic in Davenport, IA. It was his true passion to move his family back to Elko to serve his hometown and bring health, hope, & healing to Elko County.
He recently was appointed to serve as a trustee on the Elko County School Board, as well as being on the board for the Elko Chamber of Commerce. Not only is he a dedicated chiropractor he is a husband to Alison for over 20 years and father to 3 children Noah, Alexis, & Riley. In his free time, he enjoys spending time with his family and golfing.
---
SECRETARY
Adam Ingles, D.C.
Summit Chiropractic
9333 Double R Blvd Suite 1600
Reno, NV 89521
775-971-8244
summitchiroreno@gmail.com
Dr. Adam Ingles practices in Reno, Nevada. His office, Summit Chiropractic, serves Reno, Sparks, Carson City, and many of the rural communities in the area. He considers himself a "jack of all trades" implementing many different chiropractic techniques to help as many people in his community as possible.
Dr. Ingles is a 2006 graduate of Life Chiropractic College West, graduating Summa Cum Laude. He is also a graduate of UC San Diego with a B.S. in Biology. He is the past Northern Nevada director of the NCC.
Dr. Ingles' goals as NCC president is to uphold and protect the scope and integrity of the chiropractic profession in the state of Nevada. Increase the public's awareness and access to Chiropractic as a drug-free, non-surgical approach for musculoskeletal problems as well as focusing on the wellness and prevention of disease.
"I became a Chiropractor to help people, serving as NCC president will allow me to help other Chiropractors and the Community at the same time!"
---
TREASURER
Dr. Rachel Box, D.C.
Advanced Spine and Posture
drbox@spineandposture.com

Dr. Rachael Box was born and raised in sweet home Alabama. She graduated with a double major in Biology and Psychology from the University of Alabama in 2012 with a focus on child psychology. From there she went to Life University where she graduated with her Doctorate of Chiropractic.
Shortly after graduating, she began her studies of Chiropractic BioPhysics. That is where her true passion for health and the human frame began. She has seen amazing transformations in the lives of her patients and herself through chiropractic care. She has practiced in Knoxville, Tennessee and Atlanta, Georgia.
She is now enjoying living and practicing with her husband, Dr. Trey Purvis, at Advanced Spine and Posture. In her free time, she loves watching Alabama football (ROLL TIDE), playing with her pack of dogs, and trying new recipes.
---
NORTHERN NEVADA DIRECTOR
Dennis Verner, D.C.
Verner Chiropractic, Inc.
504 East 2nd Street
Winnemucca, NV 89445
775-623-3938
dpvdc@me.com
Dr. Dennis Verner, of Verner Chiropractic, is committed to serving patients with integrity, compassion and certainty. Delivering results of the highest caliber is of the utmost importance.

Dr. Dennis and his son, Dr. Nicklaus Verner have dedicated their lives to Chiropractic in order to get sick people well and keep the well from getting sick.

The doctors at Verner Chiropractic have cared for thousands of people across the globe including the countries of India and El Salvador. They are passionate about sharing the Chiropractic Principle of health and life to Northern Nevada.

The doctors have completed 200 additional hours of advanced post-graduate training with the Art of The Specific organization. They are dedicated to staying up to date with the latest advancements in upper cervical specific chiropractic care.
---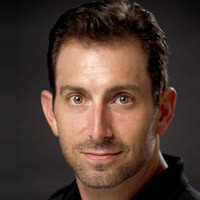 SOUTHERN NEVADA DIRECTOR
John Brown, D.C.
Advanced Spine and Posture
3061 South Maryland Pkwy., Suite 201
Las Vegas, NV 89109
702-478-9594
drjohn@spineandposture.com
Dr. John Brown is originally from Leesburg, VA where he grew up working on cars and playing sports. His first career was as an automotive technician where he specialized in Foreign/German automobiles. His passion for fitness inspired him to change his career and he graduated magna cum laude from Longwood University with a degree in Exercise Science. He worked briefly in the fitness industry before going on to receive his Doctorate of Chiropractic at Life University in Atlanta, GA.

He spent his first 2 years in practice in Tucker, GA where he was introduced to Chiropractic BioPhysics as a full spine rehabilitative system. He completed his post graduate training and received an Advanced Fellowship in Spinal Biomechanics. He opened two clinics in Florida before moving to Nevada. He is published in the Chiropractic Journal of Australia and The Journal of Physical Therapy Science. He is currently the Nevada Representative for the International Chiropractic Association as well as serving on the NCC Board.

He believes strongly in having the right tool for the job and is dedicated to continuing research and advancement in the field of chiropractic and spinal rehabilitation. He is passionate about educating his patients about a healthy lifestyle. His career goals include teaching aspiring chiropractors and his personal goals include traveling to other countries. On the weekends he can be found hiking, camping and re-charging his batteries in the outdoors.

---
FORMER CHAIRMAN OF THE BOARD, PAST PRESIDENT
Stephanie Youngblood, D.C.

It is with great sadness that the NCC announces the passing of Dr. Stephanie Youngblood of Las Vegas, Nevada. Dr. Stephanie Youngblood was a founder and past president of the NCC.
---