2020
Dr. Adam Ingles
NCC 2020
Chiropractor of the Year
Congratulations
Dr. Adam Ingles for being elected
2020 Nevada Chiropractor of the Year
By NCC members.
Dr. Adam Ingles practices in Reno, Nevada. His office, Summit Chiropractic, serves Reno, Sparks, Carson City, and many of the rural communities in the area. He considers himself a "jack of all trades" implementing many different chiropractic techniques to help as many people in his community as possible.

Dr. Ingles is a 2006 graduate of Life Chiropractic College West, graduating Summa Cum Laude. He is also a graduate of UC San Diego with a B.S. in Biology
Thank you to our past Chiropractors of the Year
2019 – Dr. Teddy Sim
2018 – Dr. Stephanie Youngblood
2017 – Dr. Jason Jaeger
2020 Online Seminar Schedule
October 3 - 25, 2020 Online Seminar
Thank you for making this seminar a success!
10 CE Credits: NV22-143
Dr. Mario Fucinari: "Practice Guidance for Documentation, Coding, and Compliance Post-COVID-19"
Nov. 21, 2020 - Dec. 13, 2020 Online Seminar
Thank you for making this seminar a success!
10 CE Credits: NV22-144
Dr. Sherry McAllister: "125 Years of Chiropractic Excellence: How to Optimize your Clinics Success"
Dr. John Stites: "Not so Fundamental-Fundamentals - Basics of Evidence Based Practice, Imaging Interpretation and Research Supported Clinical Examination."
Dec. 5 - 13, 2020 Online Seminar
Thank you for making this seminar a success!
12CE Credits: NV22-099
Dr. K.S.J. Murkowski: "A.C.E. Seminar" (Advanced Chiropractic Education)
2019
VA Residency for NCC
The application period for the next VA Chiropractic Residency class opens January 6, 2020.

(Training dates: July 1, 2020-June 30, 2021)
The VA Chiropractic Integrated Clinical Practice residency is a full-time, one-year, hospital-based postgraduate training program for DCs seeking innovative training and experiences relevant to careers in hospitals, integrated medical systems, and/or academia. The residencies provide advanced clinical training in multimorbid case management, allowing recent graduates to increase their knowledge and acumen under the mentorship of senior VA chiropractors. Residents gain valuable interprofessional experience by collaborating with primary care providers, medical and surgical specialists, and associated health disciplines. To date, 23 of 24 program graduates (96%) have placed in hospital practice or medical academic positions within 9 months of program completion.
Two important developments for 2020:

- For 2020 VA has added 5 new residency programs, increasing the number of available slots to 10 in total


- All programs will follow a common application and Match process
See the VA Chiropractic Program website for further details and application instructions
NCC Members Elect
Dr.Ted Sim
NCC 2019 Chiropractor of the Year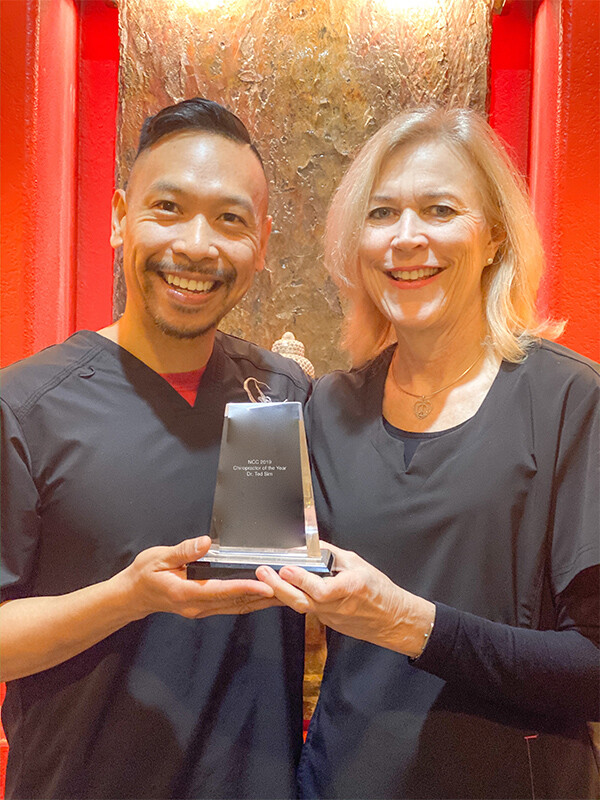 Dr. Ted Sim receives the NCC 2019 Chiropractor of the Year award from the 2018 recipient Dr. Stephanie Youngblood. Congratulations Dr. Sim from the NCC
NCC 4th Annual Convention - The Best Yet!
The NCC 4th Annual Convention, held October 19, 2019 in Las Vegas attracted chiropractors and chiropractor assistants through-out Nevada.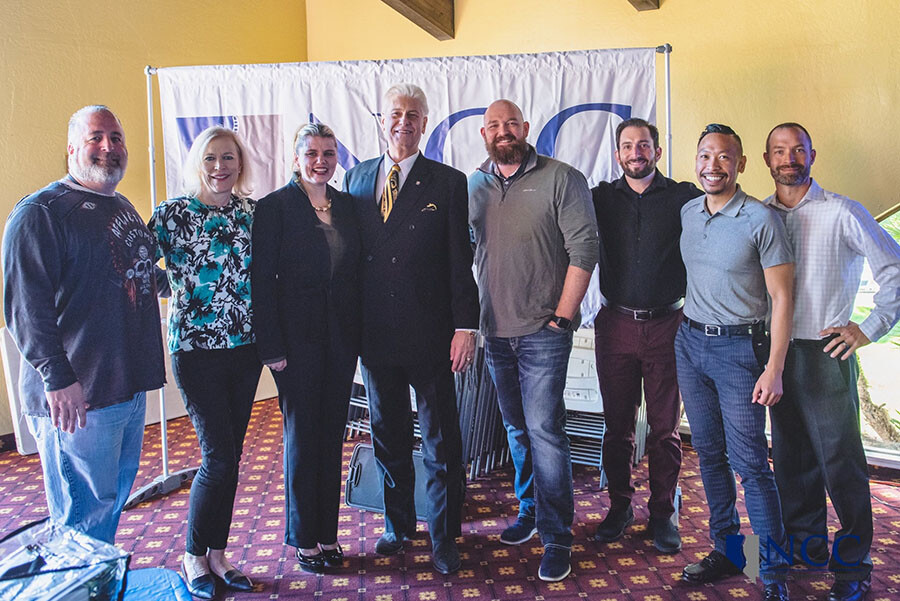 NCC Board Welcomes our Instructors: Left to Right: Southern NV Director Dr. Benjamin Lurie, Past President Dr. Stephanie Youngblood, Dr. Sherry McAllister, Dr. Ken Murkowski, Northern Nevada Director Dr. Josh Byers, Treasurer Dr. John Brown, Vice President Dr. Ted Sim and President Dr. Adam Ingles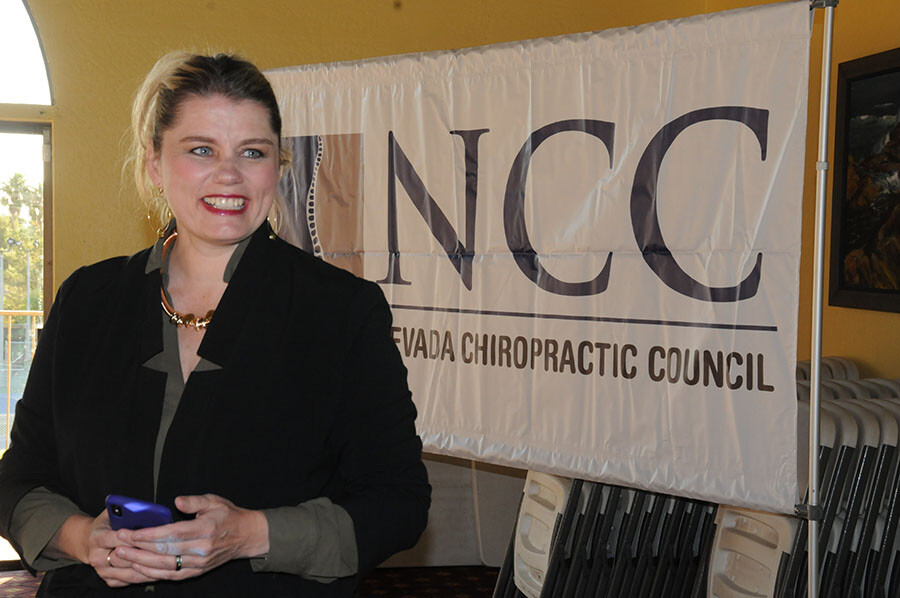 Dr. Sherry McAllister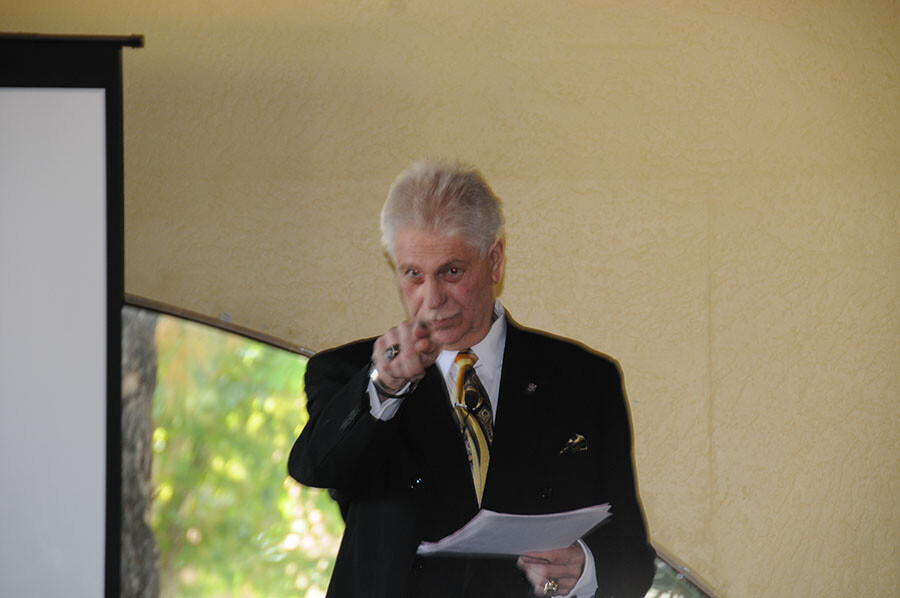 Dr. Ken Murkowski
Instructor Dr. Sherry McAllister wowed the attendees with her information on practice building, updates on opioids in America and the ongoing dedication of the F4cp team working towards educating the public about chiropractic.
Instructor Dr. Ken Murkowski's knowledge, experience and workbook inspired and educated the attendees.
NCC 2019 Annual Convention
NCC 4th Annual Convention
Dr. Sherry McAllister and Dr. Ken Murkowski
Meet Your Instructors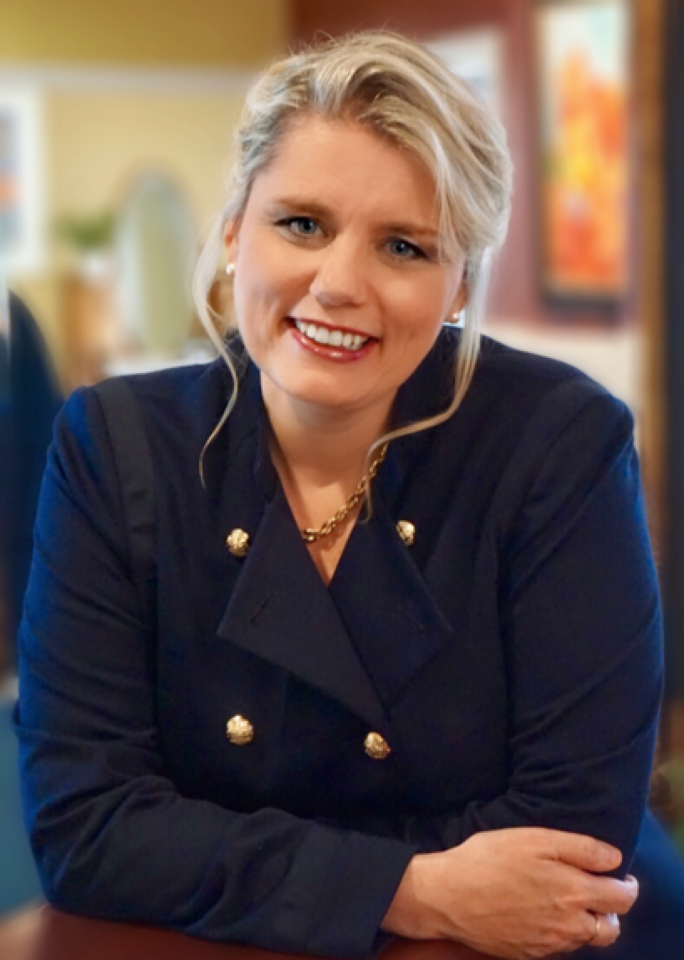 Sherry McAllister, D.C.

Click Here for Full Extended PDF Bio
Sherry McAllister, DC, M.S. (Ed) CCSP, serves as the Executive Vice President for the Foundation for Chiropractic Progress, the national not-for- profit organization creating positive press for Chiropractic.
Dr. McAllister earned her Masters in Education from the University of California East Bay and is a graduate of Palmer College of Chiropractic West, where she served as an Associate Professor. Recently appointed to Forbes Non-Profit Council.
She is a frequent guest speaker for National conventions, Corporate Wellness Programs, as well as Business and Healthcare Alliances.
Dr. McAllister has served as a Qualified Medical Examiner, Expert Chiropractic Witness for the State of California, and has been in private practice in San Jose since 1996.
---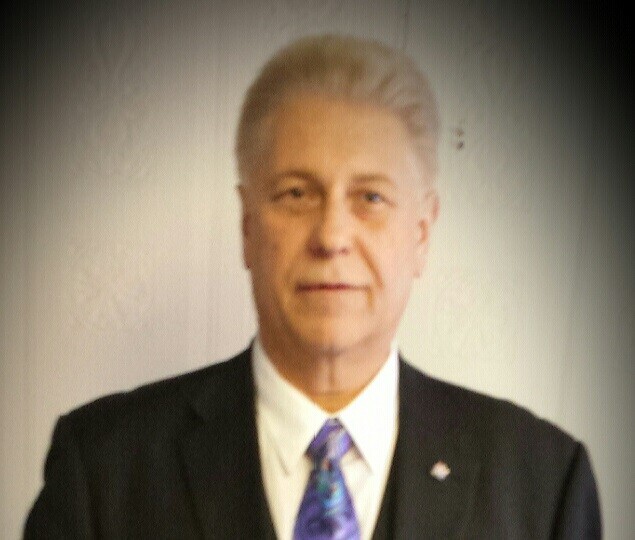 K.S.J. Murkowski
A.A; A.S; B.S; D.C; C.C.T; C.C.R; F.I.C.A; F.M.C.C; F.A.A.C.A; D.A.A.C.A.


Click Here for Full Extended PDF Bio
Dr. Murkowski is a graduate of Palmer Chiropractic University. Past President of the Palmer International Alumni Association. Past President of the Michigan Chiropractic State Organization. Twice voted Doctor of the Year in Michigan. He was also voted Doctor of the Year in the USA by Parker Research Seminars and Doctor of the Year Internationally by Parker Research Seminars International.
Dr. Murkowski has 3 Fellowships plus a Diplomat in Chiropractic – Acupuncture. He is licensed in multiple states. He has multiple certifications. He was appointed by Michigan Governor to the State Malpractice Board of Directors, and the Health Manpower Study Commission in Michigan. He has also been a former Michigan BCBS and Medicaid Consultant and a States Attorney General Expert Witness in multiple states.
Dr. Murkowski was on the ICA Board of Directors. He has received Distinguished Service Awards from states such as Florida, Kansas, Kentucky, Michigan, Missouri, Nevada, etc. He has been listed many times in the Who's Who in USA Healthcare.
Dr. Murkowski is an International Educator and Motivational Speaker. He has spoken to MD's, DO's, DC's, CA's, Attorneys at multiple public venues. He has been a visiting Professor to almost every Chiropractic College/University in the US. He has authored over 400 Articles, 20 Guidebooks, invented over 130 Office Forms, and 30 Reusable Office Charts. Dr. Murkowski is a featured speaker in the US, Canada, Europe, Mexico, etc. plus State Associations and multiple Chiropractic Colleges and Universities. He has also been on multiple TV Shows on Health Care and Family Wellness.
He is considered one of the foremost experts in Chiropractic and Forensics. Dr. Murkowski has also served as an Expert Witness in the United States and Canada.
Dr. Murkowski teaches Diagnosis & Coding - Documentation & Compliance; HIPAA; Medicare; Malpractice Prevention; Technique Review; Spinal Concussion – Whiplash Associated Disorders: Subluxations & Syndromes (W.A.D.S.2), and multiple other subjects such as Foods, Herbs, and Vitamins vs. Drugs and Opioids.
He also has represented every Chiropractor in the World to the United Nations and the World Health Organization as the ACA-ICA Chairman of ICD-10 Committee for 10 years. Currently, he teaches in the US and Europe on multiple subjects.
Dr. Murkowski has testified in Washington on behalf of Chiropractic multiple times including at the Watergate Building in front of the late Senator Kennedy on Primary Chiropractic Health Care in the United States.
He is President of Northwest Chiropractic Life Center in Jackson, MI and President and CEO of Master Practice Counselors with individual Concierge Coaching Consulting firm for DC's, CA's, and Attorneys with the US & Canada.
Dr. Murkowski was a College Athlete on Palmer University's 1st National Championship Rugby Team and a NFL Alumni. He was featured in Sports Illustrated. Dr. Murkowski has also judged the Miss American Pageants for 12 years.
Dr. Murkowski's hobbies include Sky Diving, Scuba Diving, Shark – Rattlesnake - Wild Boar Hunting. He also enjoys African Safaris, Golf, Deep-Sea Fishing, and most of all his Family.
He has 3 children, Dr. Meaghan Victoria Murkowski-Clemens and Dr. KSJ "Duke" Murkowski II, both are Chiropractors. Kristen Irene Murkowski who has a Master's in Audiology and Speech Pathology specializing in the care of Autistic Children. Meaghan (MSU), Kristen (WMU) and Duke are all former College Athletes. Dr. Duke led the Nation for 2 years in Strikeouts and was scouted for the MLB. Dr. Murkowski's Godson Jack was "All Ivy" at Brown University (Football) and Stevie at University of Wisconsin (Rugby). His Grandson Connor is on his way to a Sports Scholarship and newest addition Caden (born 12/31/18) is already showing promise of following the lead of Big Brother, Connor and The "M" Family.
Dr. Murkowski, his family have represented and taught Seminars on State, National and International levels for decades. Dr. Murkowski, his family, MPC Corporation have donated to various Churches, Foundations, Miss American Scholarship, Chiropractic Associations and Organizations, Colleges and Universities in an effort to strengthen the awareness for Natural Health Care and Family Wellness for Disease Prevention.

2018
Dr. Stephanie Youngblood elected 2018 Chiropractor of the Year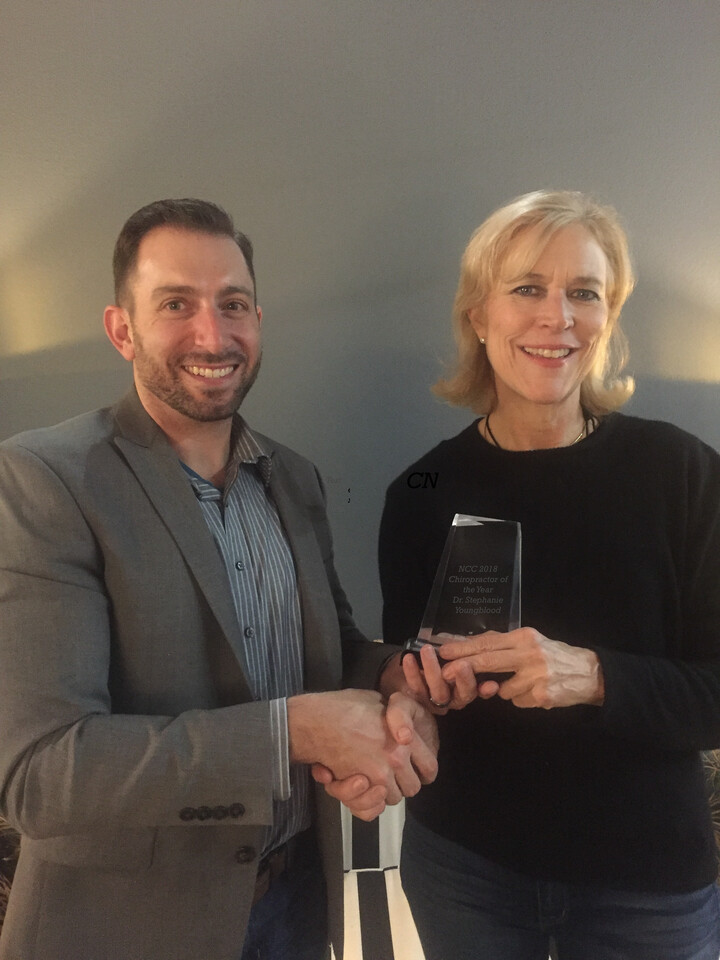 NCC Treasurer Dr. John Brown congratulates Dr. Stephanie Youngblood on being elected as NCC 2018 Chiropractor of the Year. Dr. Youngblood was elected by her peers for her dedication to both the NCC and chiropractic. Thank you - we appreciate all of your effort!
NCC 2018 Annual Convention 10.27.18
| | | |
| --- | --- | --- |
| | | |
| Speakers: Dr. Joe Betz, Dr. Jason Jaeger | | |
| | | |
| | | |
| Speaker: Dr. Billy DeMoss | Relax the Back | |
---
NCC Northern Nevada Seminar - 9.15.18
| | | |
| --- | --- | --- |
| | | |
| | | |
| | | Speakers, left to right: Dr. Joe Betz, Dr. George Curry, Dr. Jason Jaeger |
| | | |
| | | |
---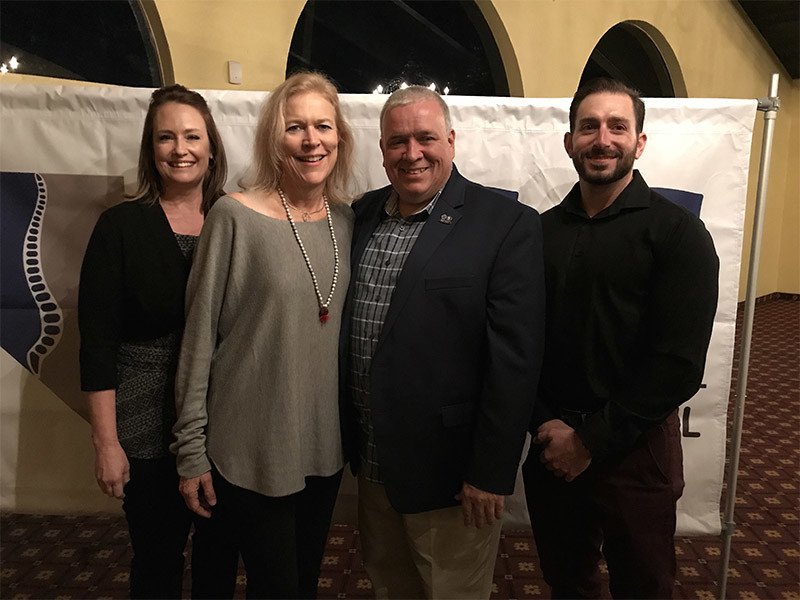 NCC January 28, 2018 Philosophy Seminar:
Dr. Nicole Harmel, Dr. Stephanie Youngblood, speaker Dr. George Curry and Dr. John Brown


---

Dr. Jason Jaeger
NCC 2017 Chiropractor of the Year
NCC President Dr. Stephanie Youngblood congratulates
Dr. Jason Jaeger as NCC 2017 Chiropractor of the Year
What's Your Story?
Dr. Dennis Verner
I grew up in Winnemucca, Nevada. My father, Floyd "Doc" Verner, was a chiropractor, so I grew up in a "chiropractic lifestyle". I don't remember ever going to the medical doctor except for emergency stitches in my forehead when I was 8-years-old. I was never vaccinated. I was checked for subluxation regularly and adjusted when necessary. My dad was a graduate of Palmer College of Chiropractic and was trained in side posture upper cervical toggle recoil.
I was always active in sports as a child, especially golf, basketball, and hunting. I was fortunate to be on the state championship basketball and golf teams at Lowry High School my senior year 1973.
I did my undergraduate training at the University of Nevada, Reno. I always dreamed of being a chiropractor and practicing with my dad someday. My chiropractic education was at Los Angeles College of Chiropractic where I graduated in 1981. After passing the Nevada State boards, my dad and I built a new office building and opened Verner Chiropractic in June 1982. We practiced 10 years together, and my dad retired after practicing chiropractic since 1948!
In 2015 my oldest son, Dr. Nicklaus Verner, joined me in practice making three generations of chiropractors in our family. I had been a full spine chiropractor my whole career but was always interested in upper cervical because of my father's influence, and that was the way I grew up getting adjusted. While Nick was in graduate school at Life West he was exposed to Knee Chest Upper Cervical, and we started training together with Dr. Shawn Dill and the late Dr. Andy Roberts of the Art of the Specific. Our training included chiropractic outreach programs to El Salvador, and we have made numerous trips since then serving the wonderful people of El Salvador by utilizing knee-chest-upper cervical technique.
Dr. Nick and I focus on the importance of the body's ability to heal from the inside out when the nervous system is functioning without interference. We use computerized infrared thermography to detect nervous system dysfunction and digital spinographs to analyze the biomechanics of the upper cervical spine.
Verner Chiropractic stands for a world where the body's innate wisdom, health and human potential are known as fundamental truths that come from within and we are passionate about empowering our community.
My loving family includes my wife Lisa; two sons, Nick and Derek; two stepdaughters, Amanda and Stephani; son-in-law, Mark; and three grandchildren, Cohen, Avery, and Tatum.
The NCC hopes that our "What's Your Story?" profile series will help you know your fellow members better and allow you to see yourself in their stories, too.
| | |
| --- | --- |
| Dr. Dennis Verner and his son, Dr. Nick Verner | |