News
Please Meet Attorney Ayesha Mehdi, Columnist for the NCC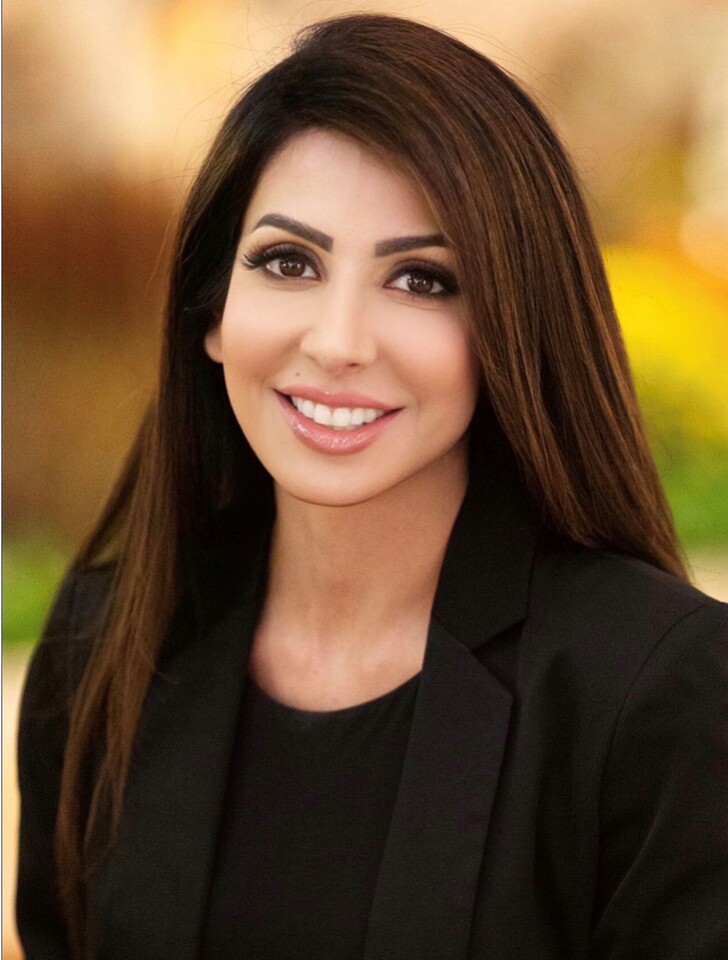 Ayesha Mehdi, JD, MHSA, partner at Spencer Fane, LLP
Depositions tips for Chiropractic Doctors
Personal injury cases are a part of nearly every chiropractic physician's practice. It is estimated that one-third of all motor vehicle crash victims are treated by chiropractors. Many of the collision injuries treated by chiropractors involve whiplash, soft tissue injuries, musculoskeletal injuries, strains, and sprains. As part of your practice, you are frequently called upon to provide testimony during depositions in personal injury cases. The credibility of a chiropractor depends on how long he or she has been treating the plaintiff since the incident and what he or she projects the plaintiff's needs will be in the future. Credibility also increases when a chiropractor aggressively treats a patient immediately after an accident, and then reduces treatment to a point where the patient is told to come in on an as-needed basis.
Defense counsel will usually take your deposition. Expect plaintiff's counsel to meet with you briefly before the deposition. During that meeting, you should share the facts that you hope to develop through your testimony, review your records thoroughly and request plaintiff's counsel to demonstrate how a defense lawyer will try to use the facts to weaken your testimony and to warn you of any expected areas of cross-examination. Also, have plaintiff's counsel point out to you specifically what may be argued to be a pre-existing condition of the patient. Plaintiff's counsel will want to ensure that you can establish that the injury was caused as a result of the accident and that your treatment was reasonably necessary for the patient to function more normally. He or she will expect you to testify to facts that demonstrate how the injury prevented the plaintiff from working in the past and how the injury will affect the plaintiff's ability to earn income in the future.
During the deposition, defense counsel may ask questions about your pre-deposition meeting with the plaintiff's lawyer. Respond by keeping your answers vague. For example, you may state that you briefly met plaintiff's counsel before the deposition and simply discussed your treatment. Do not give any indication that would suggest that the plaintiff's counsel prepared you for the deposition. One way to protect yourself is to hire your own counsel for the deposition. Also, note that you may be questioned about your relationship with the plaintiff's attorney. Again, honesty is the best policy. Generally, it is best practice to provide your patients with a list of attorneys that they may consult with. This will ensure that there is no bias when you give your testimony.
During the deposition, be aware that defense counsel will use any positive statement in the medical records to suggest that the plaintiff is no longer suffering from the injury, and if there is no improvement, then defense counsel may argue that the patient's visits with you were a waste of resources and time. Do not get frazzled by this tactic. Another technique would be to undermine your treatment because you are not a medical doctor. Ignore the tone behind such questioning and simply tell the truth about the scope of your practice, without becoming defensive or apologetic. Further, it is common for plaintiff's attorneys to provide certain physicians with letters of protection in which a lawyer promises that before distributing any settlement funds or jury awards to his or her client, he or she will contact the physician and make sure that the doctor's bill has been taken care of. Defense lawyers will try to create the impression that the doctor has a financial interest in the case. Again, do not get defensive. Simply state that it is standard practice to obtain a letter of protection, and it does not create a financial interest in the case, since you will get paid regardless of what happens in the lawsuit.
Overall, you need to be prepared for depositions. Hire a lawyer if you need to, and do not stress. Just know that you should not feel compelled to answer every question, and as long as you were to the point and honest, you did fine. Finally, rest assured that if there are any errors in the answers given, many states (including Nevada) and the federal rules provide an opportunity for you to attach a correction sheet to the transcript together with an explanation for the change.
---
BIO
Ayesha Mehdi, JD, MHSA is a partner at Spencer Fane, LLP, a national law firm with 18 offices across the country. She focuses her practice on representing health care practitioners, along with various health care businesses, in connection with corporate, transactional, licensure, and regulatory matters. She counsels clients on fraud and abuse; health information technology (HIT) and compliance, including the Stark II physician self-referral law, the Medicare/Medicaid anti-kickback statute, corporate practice and fee-splitting restrictions; antitrust; health information privacy and security (HIPAA and HITECH Act); and health care reimbursement.
Nevada Chiropractic Council's
Resolution Supporting the
Chiropractor's Right
To Clinical Decision-Making
Regarding Radiology
Whereas, the Nevada Chiropractic Council (NCC) is a professional organization, the mission of which is to protect and enhance the chiropractic profession through organized leadership, education, and the promotion of the chiropractic discipline and practice; and,
Whereas, the NCC works to protect the right of individual chiropractors to choose the clinical procedures within the chiropractic standard of care and practice, that he or she believes best address the patient's complaint and/or diagnosis; and,
Whereas, the "performance, ordering, or use of x-ray" is included in the definition of "chiropractic" in the Nevada Public Health Code NAC 634.412, which states the following:
Competence. (NRS 634.030)
1. A licensee shall maintain competence in:
(a) The application of chiropractic; and
(b) The production and interpretation of radiographs; and,
Whereas, radiology is a scientifically proven component of the chiropractor's clinical practice, as the role of diagnostic radiology is clinically useful in evaluating multiple aspects of human spinal anatomy, biomechanics, postural faults, misalignments, vertebral subluxation complex, and other pathologies; and,
Whereas, one of the primary tasks of the NCC is to educate and inform Nevada's chiropractic community, other organizations, and the public on the latest requirements and trends in chiropractic treatment protocols; and,
Whereas, the NCC recognizes the need for scientific evidence to support chiropractic care provided by chiropractors across the state and the nation, and that the utilization of rational, evidence-based clinical guidelines and "best practice" documents are critical ways to implement research findings into clinical practice; and,
Whereas, the NCC also recognizes that clinical practice guidelines have the potential to streamline healthcare delivery, improve patient outcomes, and increase safety by using best available scientific evidence and broad consensus to develop appropriate care parameters; and,
Whereas, the NCC further recognizes that clinical practice guidelines do not, cannot, and should not represent a "set-in-stone" prescription of care, as they do not take into account such critical factors as the judgment of the chiropractor and the individual circumstances and values of the patient; and,
Whereas, the NCC is aware of recent publications from the American Board of Internal Medicine (ABIM) Foundation, as part of the ABIM Foundation's Choosing Wisely® campaign, regarding the appropriateness of radiological spinal imaging for patients with low-back pain during the six weeks after onset in the absence of red flags; and,
Whereas, the NCC Board of Directors fundamentally rejects the statement in this document that states: "Do not obtain spinal imaging for patients with acute low-back pain during the six (6) weeks after onset in the absence of red flags."; and,
Whereas, the NCC recognizes that entities such as insurance companies and insurance claims reviewers are using this publication to deny the use of radiographic studies to patients and deny reimbursement for such studies to chiropractors; and,
Whereas, in 2015, the NCC Board of Directors, while stipulating that no guideline can replace the clinical decisions made by a chiropractor in the course of treating an individual patient, passed a Resolution promoting and supporting the evidence-based science for appropriate radiologic evaluations of patients seeking chiropractic care developed by the Practicing Chiropractor's Committee on Radiology Protocols (PCCRP); and,
Whereas, the NCC Board of Directors has not been made aware of any subsequent evidence-based radiological guidelines or protocols that would supersede or render obsolete the PCCRP's Guidelines, including the Choosing Wisely® document from the ABIM Foundation;
Now, therefore, be it resolved by the NCC Board of Directors, that we re-affirm our Resolution to promote and support the PCCRP's Guidelines.
Now, therefore, be it further resolved by the NCC Board of Directors, that all Nevada doctors of chiropractic who utilize radiologic evaluations in their practice, familiarize themselves with the PCCRP x-ray Guidelines, which can be accessed online at www.pccrp.org.
Approved by formal NCC Board of Directors vote on October 11, 2017.